Meet Madelyn
Miss Pre Teen Keystone State International 2018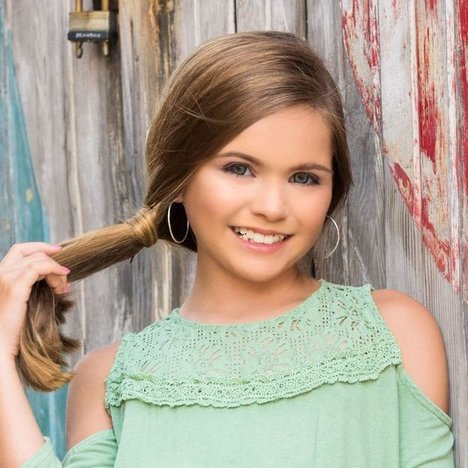 The Miss Teen, Miss, & Mrs. Pennsylania International Pageant is proud to announce the addition of a Pre Teen division to our pageant family. Madelyn has the honor of being named our very first Miss Pre Teen Keystone State International. She will compete with girls between the ages of 10 and 12 for the title of Miss Pre Teen International, in Charleston, WV at the end of July, this year.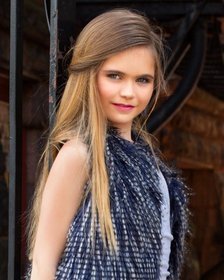 The girls will participate in a Private Interview with each of our judges individually and the will take to the stage to compete in the Fun Fashion competition and in the Evening Gown competition. Each girl has a platform they will spend their year supporting. Madelyn's platform, "Make A Difference - Be The Difference" addresses the power of the individual to drive social change.
I am excited to promote my platform... Make a Difference, Be the Difference! I have learned from a young age thru my parents, church and scout leaders, and Pageant family how important it is to serve your community and world. A lot of young kids and teens ask..."How can I make a difference? I am only a kid!". My goal is to show kids and tweens ways to make a difference by being the difference! I use a book series called "Loukoumi" with elementary and preschool children. The series is about a little lamb that finds ways to help others and do good deeds. I am partnering with preschools and libraries to create a monthly story time and service project event. I am excited to teach other kids how to change the world one act at a time!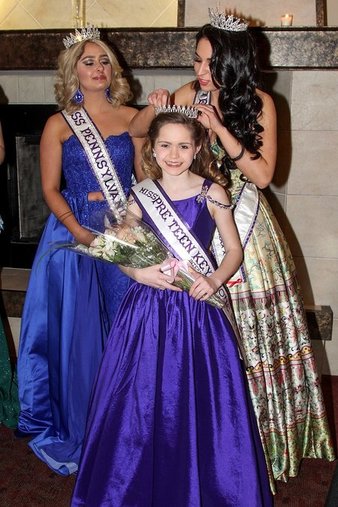 If you would like more information on competing in the next Miss Pre Teen Pennsylvania International title, simply send us an email at preteen@papageants.com and we will get back to you with more information. The pageant is scheduled for March 16, 2019 at the Jaffa Shrine Center in Altoona, PA. Its never too early to apply and receive your local title. Then go out and join our Pre Teen, Miss Teen, Miss, and Mrs. Pennsylvania International as they travel PA making a difference in their community.