Miss Pennsylvania International 2018

Madison Kunst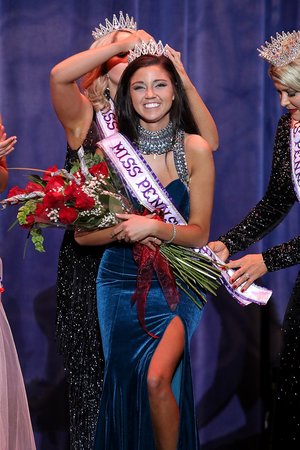 What is the difference between service and hospitality?
When I think about hospitality I often think about close friends and family. I have a huge family and when we all get together I always feel so welcomed. I envision hospitality as more of a feeling rather than an effort. I see service as an effort to help strangers or go out of your way to volunteer with an organization or get involved with something you are passionate about to make a difference.
What do you think successful women have in common?
One thing I see in every successful woman is passion. You can achieve anything as long as you are passionate about it. Personally, I am passionate about performing. I am so passionate that I dedicate myself to my music every day without even thinking about it. Everyone can find what their passion is, it might take some exploring but once you find it success is inevitable.
Do you find it easy to say "No"?
I tend to struggle with saying no. I have a very busy schedule and I take a lot onto my plate. Sometimes my schedule is overwhelming but when it comes to being asked to work with an organization or help someone I will never say no. I know I would have missed out on these opportunities if I would have said no because I want to dedicate my time and life to others.
If you had one more hour in every day, what would you do with it?
If I had one more hour in every day I would definitely take that hour to work on my music. Being a singer/songwriter is one of the only things that I do for myself and a lot of times I put that on the back burner so that I can do other things. If given an hour to set aside to dedicate myself to that I feel as if it would enhance my life.
Tell us something you dream of doing. Why?
Something I dream if doing is participating on a mission trip. This is something my brother had the opportunity to do in South Africa. I absolutely loved hearing about this trip and how inspired he felt by their spiritual community. Not only would I love to help others while in need but I also feel as if it would bring me a new appreciation of life.