How To Compete
Our next pageant will be held March 16, 2024 in the beautiful Blair County Convention Center.
Join Us Today!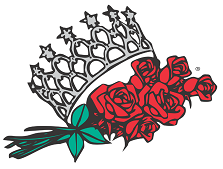 Complete the official application for your division by clicking the following link - Pennsylvania International Pageant Application . There is a $25 application fee that will be credited to your $745 entry fee should you decide to compete. You will receive an email letting you know we received your application and will also receive a copy of your answers to the application questions as an attachment to that confirmation email. Shortly after receiving your application, we will contact you to conduct a short telephone intervew. Upon acceptance into the state pageant and our receipt of your nonrefundable $170 first installment, you will receive your sash identifying you as a local title holder and should you desire to, we encourage you to then begin making appearances as a local title holder. The balance of your nonrefundable entry fee, $550, will be due in accordance with the payment plan you arrange. This fee includes your official aerobic outfit for the state pageant and for the national pageant should you win the state title!
Eligibility Rules
The following are the official rules and regulations of Miss Teen, Miss, & Mrs. International®. Contestants must read and adhere to the following rules and regulations in order to participate in the International® program.
To be eligible as a contestant:
•Teen contestants must be a minimum of 13 years of age and no older than 18 years of age by July 1, 2024.
•Miss contestants must be a minimum of 19 years of age and no older than 30 years of age by July 1, 2024.
• Mrs. contestants must be a least 21 years of age by July 1, 2024, and no older than 56 years of age.
•Mrs. contestants must be married a minimum of 6 months by July 1st of competition year, and she must be residing with spouse.
•She must be a born female married to a born male.
•Contestant must be of good health & moral character.
•Teen and Miss contestants must be single, never have been married, nor given birth to a child.
•Contestant must never have been convicted of a felony crime.
•Contestant may not hold a "National" title with any other Pageant System, as of June 1st of competition year or a State title in any other system by the date of the state pageant.
•Contestant must be a U.S. citizen and either attends school in the state of her entry, owns property or is employed in the state of her entry, or resides in the state she is representing. prior to July 1st of the competition year. International contestants may represent the Country they were born in or currently reside in. International contestant must have proof of birth or current citizenship of country she represents.
•A contestant may be selected to participate as a delegate "at-large" if there is no competition in her area, state / region or country.
•Contestant will be subject to a nonrefundable registration fee. State and country fees may vary.
•Contestant must never have nor will she during her reign pose for any photography, video or film associated with nudity or pornography. Nor has she ever or is presently involved with any type of employment involving partial or full nudity.
•Any contestant and/or family member or guest showing less than sportsman like behavior will lead to the disqualification of the contestant. No refund will be given under these circumstances.
•All decisions of judges at the Local, State / lnternational and National level are final and irrevocable.
•Contestant agrees to abide by all rules and regulations of the Regional, State and International competitions.
•Contestant will permit the International Pageant® and their licensees the right to use contestant's photograph for publicity purposes.
•Contestant will permit the International Pageant® and their licensees to televise live or by use of film or videotape any portion or all of the competition.
•Contestant understands that the International Pageants® reserves the right to change the dates & location of the national pageant.
Contestant understands that if selected a winner of her competition, that for one year her professional affairs, as said winner, will be under the sole management of the International Pageants® and /or their licensees and that she will not give any written or oral endorsements commercially, without the expressed permission of said same. Contestant further acknowledges that all rights for any appearances, endorsements, speaking engagements, acting roles, etc. resulting from winning or being a contestant in any regional, state or international competition affiliated with the International Pageants® shall belong exclusively to same. These rules and regulations are subject to modification, as needed, without prior notice. Pageant reserves the right to make said modifications at its sole discretion.